Local support is helping businesses across the UK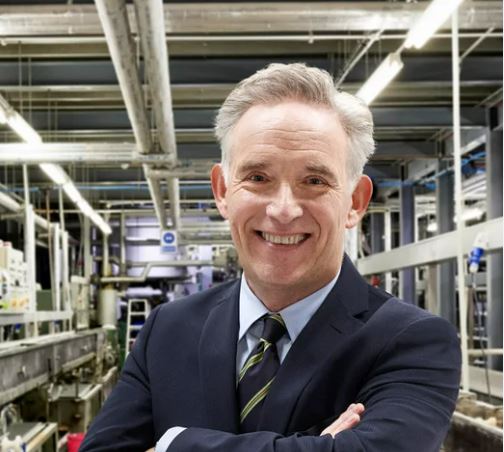 David Priestley, head of export finance managers and group operations, explains why local support from UKEF is vital to help UK firms take advantage of the global marketplace.
I joined UKEF after working all over the world for Rolls-Royce, so I bring valuable export experience to my position. I know how important it is that our services are available to companies throughout the UK.
Our nationwide presence is a vital part of our remit
It's crucial for my team of Export Finance Managers to be in the midst of any area we're working in. They develop local knowledge and build relationships with the businesses there, creating as many opportunities as they can and almost acting as a megaphone for the support available.
Given that the UK's business landscape is a tapestry of specialist firms, our support goes to a huge variety of companies, from pram makers to crane suppliers.
The UK has many regional areas of expertise. We have aviation in the East Midlands, clean energy growth in Scotland and the northwest, creative industries in the south… Whatever it is, we have financial products that can help.
Getting the right finance to realise your exporting ambitions
My team of Export Finance Managers covers England, Scotland, Wales and Northern Ireland. All have expert knowledge of finance for export. We're here to offer free, impartial advice tailored to your needs.
We can give a helping hand in several ways.
We can provide attractive financing terms for overseas buyers of UK goods and services, helping exporters to make their offering more competitive.
We help firms access the support they need to fulfil a contract, giving them the confidence to take more orders.
We support firms to manage risks in challenging markets, ensuring that they get paid even where the private market is not able to offer insurance.
Helping firms bridge the gap and get the finance they need
No matter what these companies do and no matter where they are, a common roadblock to exporting is the finance gap. We work in partnership with over 100 banks and financial institutions to help businesses looking to bridge the gap and get the finance they need for growth.
UKEF has traditionally helped companies secure export contracts by offering guarantees to the banks involved, so exporters can more easily access the working capital needed to fulfil overseas contracts.
A broad range of support
Our General Export Facility offers support beyond what's needed for immediate export contracts, such as building a new factory in the UK or financing R&D. If it enables export, UKEF is there to help. It will, in the long run, boost the UK's export market.
Supporting local jobs and the regional economy
Simworx, a West Midlands exporter of attractions for global theme parks, was the first SME to benefit from the GEF. Through its bank, HSBC, Simworx took up UKEF's offer of additional working capital to help ease cashflow constraints caused by the pandemic. As a result, Simworx has been able to build a presence in the Middle East, Far East and northern Europe.
Read more about how our support helped overseas sales soar for Simworx
The success of local businesses can help to transform their surrounding area, bringing jobs and prosperity to parts of the country that need it most.
I come from Derby, where you find companies such as Rolls-Royce, which signed a five-year loan facility in 2020 that's supported by a partial guarantee from UKEF. Each deal we do develops capacity for the local supply chain – supporting local jobs and the regional economy.
We want to support your growth
A great number of companies are currently being helped by UKEF on their export journey, but I'm keen to find the next cohort. We have so many innovative companies in this country and we want to support their growth. Our key message is: UKEF can assist with getting the right finance to realise your exporting ambitions.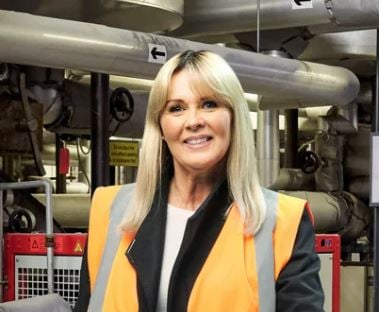 Elizabeth McCrory, Export Finance Manager for Northern Ireland gives some insight for businesses to consider.
As an export finance manager for UKEF, I advise businesses of all sizes and across all sectors every day, and I've found that often the same challenges come up.